If you liked my post on Portraits of Disney Princesses in Real Life, you will probably like this one too or not.  While graphic design student Jirka Väätäinen envisioned Disney princesses in real life, artist David Kawena focuses on the heroes of Disney. From Peter Pan to Prince Eric from the Little Mermaid.
I haven't really made up my mind yet of what to think of it. It's either awkwardly sexy or awkwardly weird. You be the judge!
Aladdin
David ( Lilo & Stitch )
Prince Naveen ( The Princess & the Frog )
Hercules
John Smith ( Pocahontas )
Kocoum ( Pocahontas )
Prince Eric ( The Little Mermaid )
Want to see more "real life" illustrations of your favorite Disney heroes? Click here.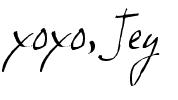 Photo courtesy of David Kawena
---
You might also like: