Now that I got used to the fact that men wear makeup, ( mascara, foundation, eyeliner and even false eyelashes ) another somewhat "weird" trend around men popped up: The mantyhose. Mantyhose? Yes the mantyhose!
Can you imagine your boyfriend wearing tights underneath his jeans or with shorts? Well, Florence-based high-end legwear company Emilio Cavallini introduced a unisex tights collection in 2009 and apparently it's trending now. Their collection features printed tights with skulls, stars, stripes and a checkerboard pattern and are available in the colors black and white.
This slideshow requires JavaScript.
According to the company, men in Europe wear these so-called mantyhose:
"for warmth under pants during cold weather months and also at home to lounge around in, but the men buying these tights want to make a fashion statement."
Well I live in Europe and I still haven't seen any men here wearing tights as a fashion statement ( yet ). I have seen them wearing tights at a ballet and dance show though, but that's different.
I guess we just have to wait and see if this "trend" is really catching on…
What are your thoughts on the mantyhose? Hot or not?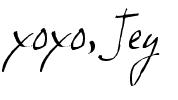 Source: New York Times
Photo courtesy of Emilio Cavallini via Facebook
---
You might also like: