SHOP MAC, COOK MAC is MAC's newest makeup collection for Spring 2012. I know the name might sound a bit off but the message  along with the Cook MAC, Shop MAC campaign photo explains it ALL!
"This Spring, shop 'til you drop with a tongue-in-cheek collection that elevates the everyday into the extraordinary.  Whether it's detergent or diamonds, produce or Prada, everyone loves to shop, shop, shop!"
"COOK M·A·C has Spring 2012's no-carb, no-calorie recipe for kooky, kitschy, kitchen kouture in savoury shades for Eyes, Lips and Nails."
I love their new campaign as it portrays a 50s/60s look with bright and bold colors and the models looking like desperate housewives with heavy over-the-top makeup. VERY FUN, RETRO & KITSCHY!
SHOP MAC features Kissable lipcolour, Lipstick, Cremeblend blush and Eyeshadow x 4 quad with lovely Spring hues such as pink, orange, purple, yellow.
COOK MAC features black Fluidlines, Studio Careblend/Pressed powder, Tendertone Lip Balm SPF 12, Opulash Mascara, two Brushes and Nail Lacquers, also in fun bright colors.
MAC will launch its SHOP MAC, COOK MAC Collection this February in the USA, and in March it will be available globally.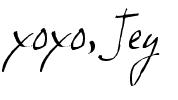 Photo courtesy of MAC via VampyVarnish