In for a sweet treat? The French luxury manufacturer of sweets and pastries, Ladurée, has announced the launch of a make-up line in 2012. Ladurée is mostly known for its colorful & sweet, double-double decker macarons.
Now you would think, why would a pastries manufacturer launch a make-up line? Well,  the Paris based pastries brand always tries to find new and creative ways to market its famous "Parisian macarons" and has already done major collaborations with big names in the fashion industry. Names like Christian louboutin, John Galliano and Marni. Even Marc Jacobs' perfume line "Marc Jacobs Splash" was inspired by the famous and colorful macarons.
Ladurée does not only sell sweets and pastries, but also candles, fragrances and bath & body products. And next year a make-up line will be added to the Ladurée brand. The name of this line will be 'Les Merveilleuses de Ladurée', which means  The Wonders of  Ladurée.  The collection will feature  20 different blushes that are all inspired by their famous and colorful sweet macarons. Later lipstick and foundation will be added too. Ladurée will jump off its make-up line in Japan in february 2012, later followed by the USA and somewhere by the end of 2012, it's finally our turn in Europe. Reason why the brand will launch its first ever make-up collection in Japan is simply because Japanese girls really relate to the Baroque French style, when it comes to Fashion. This in turn represents 'Les Merveilleuses de Ladurée'.
I'm definitely inspired and who knows, maybe its eatable make-up? Just like their delicious macarons…..
Here's a sneak peek.
Marc Jacobs Splash Perfume Ad inspired by the macarons of Ladurée.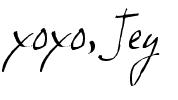 Photo courtesy of Le Rose aux Joues.